Empowerment, which can be defined as an authority or power given to someone to do something, is a broadly used term in modern management practices. However, empowerment is not limited to management and can be found in other disciplines. The term originated in psychology and from there, penetrated many other fields. As a generic definition, we can think of empowerment as the process of giving basic opportunities for individuals to access higher levels of authority, which will encourage them to develop skills for self-sufficiency.
While there are various perspectives for empowerment, this article will focus on empowerment from a business perspective. In this perspective, empowerment represents the management practice of sharing information and power with subordinates enabling them to take initiatives, make decisions, solve problems and improve their own performance as well as that of the organization. Empowerment represents a dual behavioral change: The first behavioral change is from the traditional 'management supervision' style into a 'participative leadership' style; the second behavioral change is from the old 'obedient' employee role to the new 'engaged' employee role.
In a business environment, empowerment can be viewed as the process of supporting employees to adopt new behaviors that build upon their desires and aspirations to lead. Empowerment is therefore not just a new management catchword, it is a proven method that provides employees with opportunities, resources, training, support and motivation so that they perform at the optimal level. Organizations who embrace empowerment and are serious about employees' participation will benefit from an improvement in the employees' managerial competencies, the relationship between the employees and their managers and between the managers and the leadership of the company.
Types of Empowerment:
In the business context it is valuable to focus on two types of empowerment: Psychological empowerment and Leadership empowerment.
Psychological Empowerment
Thomas and Velthouse (1990) identified five results areas of psychological empowerment as seen from an employee perspective: impact, competence, choice, meaning and trust.
Impact:
Empowered employees feel that they can achieve better results and that they have a positive impact on their job and in the organization. Impact is seen as a necessary aspect of empowerment because it reflects whether employees feel that they are making a difference in their organisation (Spreitzer, 1997)
Competence:
Employees expect to improve their competence through empowerment. They consider empowerment as a chance to enhance their knowledge of the assigned tasks, increase their skills through practice, adjust their behaviors and enhance their abilities to overcome obstacles along the way.
Choice:
Choice is an individual's sense of having self-determination in initiating and regulating actions. Empowered employees believe that they are capable of assuming responsibility for the consequences of such free choices.
Meaning:
Employees feel that empowerment can help them give meaning to their life and work. This is a very positive factor because, if employees' work activity conflicts with their value system, they will not perform at the required level. Hence, this is perhaps the most important dimension (Wang and Lee 2009).
Trust:
Empowered employees will feel trusted by their manager and they will try not to break this trust by making sure they complete successfully the tasks assigned to them (Ghosh, 2013).
Leadership Empowerment
Leadership empowerment focuses on leaders supportive actions such as decision-making empowerment, financial empowerment, time empowerment and information empowerment.
Decision-making Empowerment
Empowering employees to take decisions makes them partners in the success of the business. Empowerment is the combination of two important elements: involvement and commitment. These two elements are developed if employees are part of the decision making process.
Financial Empowerment
Giving employees' financial empowerment allows them to decide the best use of any allocated budget. When employees have financial empowerment, they are more likely to review their spending, look for the most appropriate use of funds, and use their budgets wisely. For example, if a manager gives part of his department budget to an employee, the employee will endeavor to use that budget in the best way possible to show the manager that he is up to the manager's expectation and trust. Every penny will be spent in the right place and with lots of care.
Time Empowerment
When management focuses more on outcomes rather than on worked hours, employees feel in control and use their time as they like. This being said, employees are still expected to complete their tasks on time and to be available when needed. This type of empowerment is popular nowadays especially in departments where employees' physical presence is not essential.
Information Empowerment
When employees are left in the dark, not knowing the organization's strategies and goals, they feel frustrated, unimportant, and they will roam around without a purpose. When open and honest communication is promoted, employees will understand their role and will feel valued and important. Information empowerment is essential in steering the organization's effort towards the same goal. Without transparent communication, individuals will not even know whether their efforts are aligned with the company strategy.
Organizations must actively remove any obstacles to empowerment, particularly weak leadership, lack of resources and poor delegation. It is true that empowerment should be initiated with caution. But if applied properly, empowerment will not weaken management control, it will transform it. All organizations should apply empowerment as it is a winning strategy, unfortunately only a few have succeeded in doing so. These few organizations however, have opened the doors for others to follow.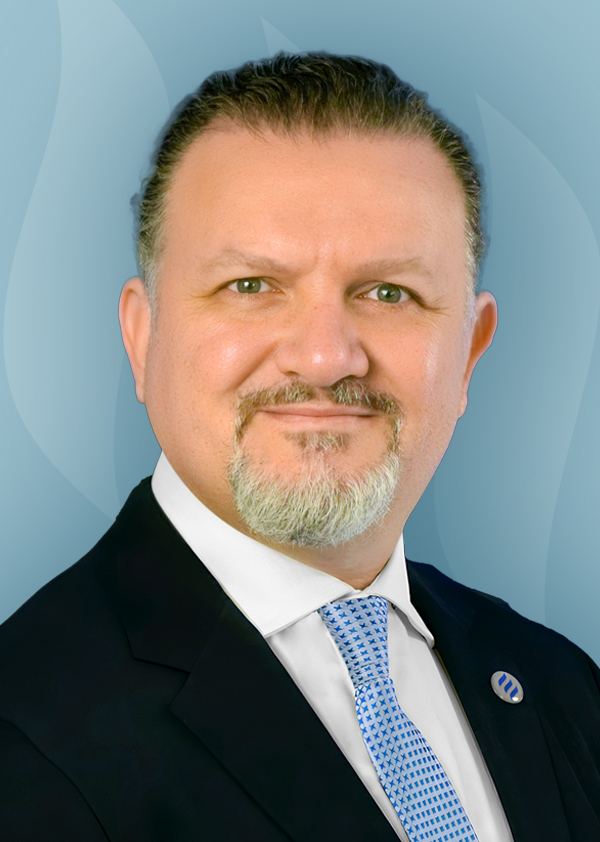 Charles J. Tawk
Senior Consultant
Mr. Charles Tawk is a senior consultant with Meirc Training & Consulting. He is a graduate of laws from the Lebanese University, a certified training practitioner (CTP™) from the Institute of Performance and Learning, Canada and is certified in occupational health and safety from Nebosh, UK. In addition, Charles earned specialized certifications in health and society from Harvard University, globalization from Texas University at Austin and international human rights from Belgium's Louvain University. Charles is a senior certified professional by the Society for Human Resources Management (SHRM-SCP).
More